Welcome to Serge Faucher Home Improvements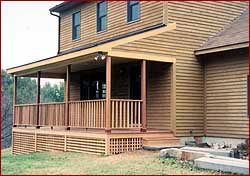 Serving the Southern NH/Maine Seacoast area since 1991, Serge Faucher Home Improvements prides itself on providing residential remodeling and custom building that distinguishes itself for its fine craftsmanship and attention to detail. Whether your project be replacement windows or an interior remodel we provide complete, personalized service for all our customers.
Please browse our website to learn more about the services we offer and review our portfolio of exteriors, cabinetry and interior remodels. Please take a moment to read what our clients have to say about the work we have completed for them. Feel free to contact us with any questions. We'll be happy to respond to you.